Directions to Mississauga
Located at 2 Robert Speck Parkway #150 in Mississauga, ON, Dr. Michael Banducci is just a short drive from Etobicoke.
Click here for more information about how to reach our Eye Care Center.
Dr. Banducci is proud to provide eye exam services, designer eye wear, contact lens fittings and other eye care services to neighboring Etobicoke.
Etobicoke, ON History
Not far from Mississauga is the city of Etobicoke. Almost an extension of Mississauga, we enjoy receiving patients from all parts of area. If you live in Etobicoke call us to book your eye exam or at least stop by the next time you are in the area.
Etobicoke is an area that, much like your vision, has undergone many changes over time. Changes in municipalities and neighborhoods have worked to make this area beautiful and we try to do the same with your eyes.
Four Reasons Why Dr. Michael Banducci & Associates Love Etobicoke:
1. The food- if you want Greek food, Italian, standard grill or anything in between you can just hop over to Lake Shore Blvd and find something delicious.
2. Humber Bay with the stunning views and fancy new housing makes for a great stroll.
3. Diversity! According to Wikipedia, in 2011, Etobicoke was 58.7% White, 13.6% South Asian, 10.5% Black, 3.0% Latin American, 3.0% Filipino, 2.2% Chinese, 1.4% Korean, 1.3% Southeast Asian, 1.3% West Asian, 1.2% Arab, and 3.8% Other.
That means that 46.9% of the population are immigrants and 37.2% of North Etobicoke is of South Asian origin. This is the highest such percentage in Toronto.
4. Free Museums. After a long day at work, whether you are an optometrist or do something else with your time, a nice cultural trip, like the York Museum can really help you unwind. The York Museum on Eglinton Avenue West has some of the history of the area including pictures and artifacts.
Why Choose Dr Banducci: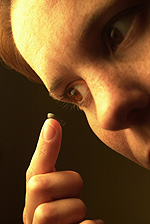 1. Personal attention. No one likes to go to an eye doctor they feel doesn't listen. We take the time to get our patients and their eye care needs.
2. Great care. One reason for visiting an eye doctor is for the personal touch. Whether picking out frames or deciding if you should switch to contact lenses, our staff will be happy to help you and answer questions.
3. All the best in eyewear. Our Mississauga office, near Etobicoke, carries a huge selection of frames and designer eyewear. It is worth the trip!
4. The optometrist. Dr. Michael Banducci and Dr. Gary Kogon provide great eye care for all of their patients. Call us today to arrange your appointment or click on the button below.
Click here for directions from Etobicoke to our office in Mississauga.
For more information about the Eye Care Services we offer, call your Mississauga eye doctor near you!